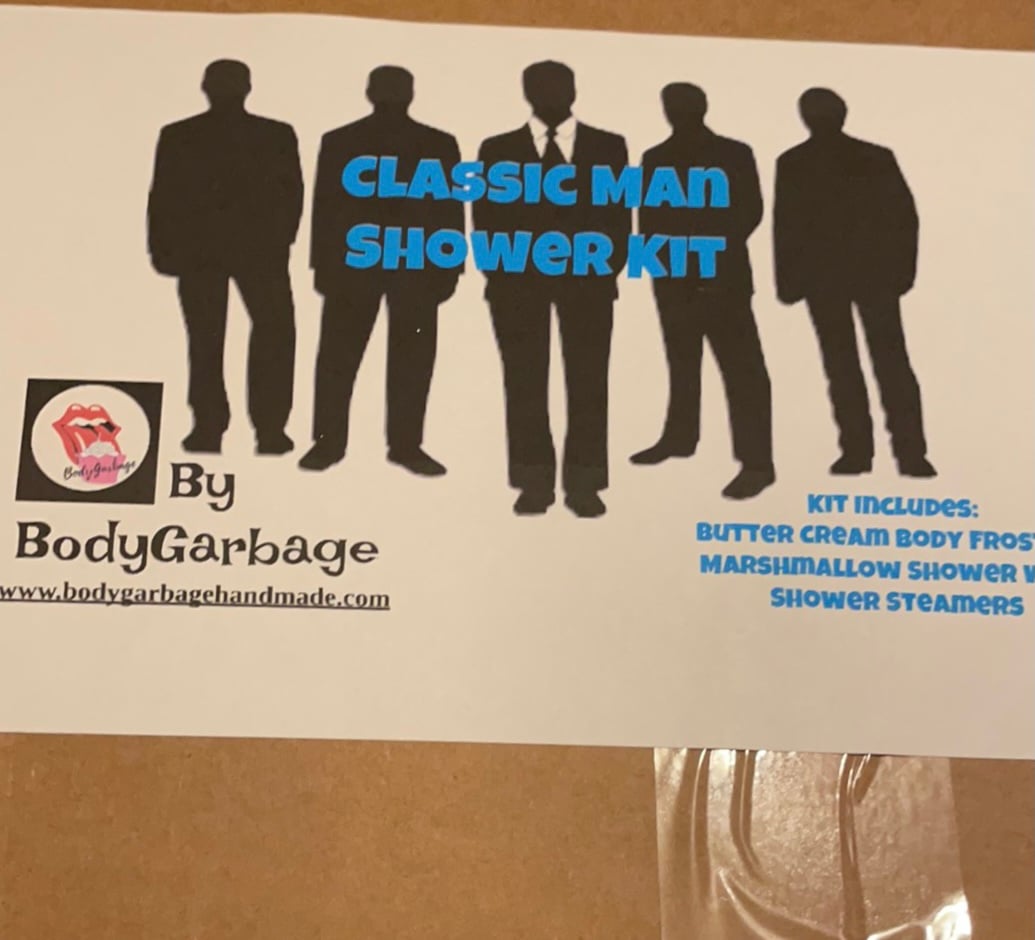 Classic men are not only relaxed but provide a swag that just can't be taught. They wear their days well and for that, they need a Classic Man Shower Kit. With the Classic Man Shower Kit, the man in your life will not only smell good, he will feel good and exude calm. Turn the shower on and pop a shower steamer at the base of your tub to release an aromatic scent to help awaken your mind, lather and cleanse with the marshmallow shower whip to awaken your body and pull it all together by locking in the moisture and smell good fragrance that'll awaken senses
Included in Classic Man Shower Kit:
1 Butter Cream Body Frosting
1 Marshmallow Shower Whip
3 Shower Steamers
Ingredients:
Butter Cream Body Frosting
Shea & Cocoa Butters, Avocado & Castor Oils, Gylcerin, Vitamin E, Fragrance
Marshmallow Shower Whip
Glycerin, Sorbitol, Purified Water, Myristic Acid, Stearic Acid, Cocoyl Isethionate, Disodium Lauryl Sulfosuccinate, Sodium Chloride, Diazolidinyl Urea, Idopropynyl Butylcarbamate, Terasodium EDTA, Avocado & Castor Oils, Vitamin E, Dye, Fragrance
Shower Steamers
Baking Soda, Citric Acid, Distilled Water, Fragrance
Directions:
Butter Cream Body Frosting
Apply directly to skin to prevent/relieve dry cracked skin. Receive maximum results by applying directly after shower/bath.
Marshmallow Shower Whip
Apply to wash cloth or pouf, bring to a lather, rub on skin and rinse.
Smooth directly on to skin for a close, clean shave.
Shower Steamers
Place in the back of the shower where water can activate the steamer to dissolve and release aroma.